A roof inspection is a great way to find out what kind of state your roof is currently in. Roofing inspections can be done as part of a roof repair job, or on their own, but it is highly recommended that you use a professional roofer or a licensed home inspector to complete the inspection. There are many reasons that you may want to have an inspection done on your home; the most popular reasons are that you are considering buying or selling a home and you want to know what kind of shape the roof is in, or you have not done any roof repair work for a while and you want to do a check up on your roof to see if you need to hire someone to come out and complete some required repairs.
A roofing inspection as part of a home buying or selling experience is practically a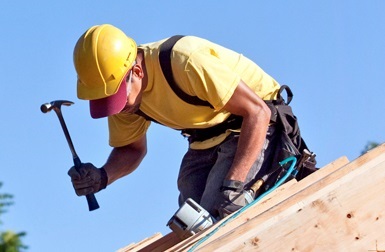 requirement for most buyers. If you are selling your home and you choose not to provide an inspection to potential buyers, then it could slow down the sale of your home or could also cause you to have to lower your asking price in order to get it to move on the market. Many home buyers will request a roof inspection as part of the overall inspection that is done on the home prior to purchase, or you can just save yourself the hassle of having one done later by conducting a roof inspection before you place the home on the market. That way your real estate agent will be armed with that information as they show your home to prospective buyers. They can address and sooth any concerns that the buyers have before it becomes an issue.
If you are not interested in selling your home in the near future, a roofing inspection is still a good thing to have done every few years or so. It tells you what kind of shape your roof is in and can itemize all of the potential issues that are in need of repair. You can then decide which issues need to be addressed immediately and which ones you can wait on. This can be especially helpful if you are the Do It Yourself type of homeowner. If you have been doing all of your roof repairs on your own since you purchased your home, then it never hurts to get the opinion of an expert on the state of your roof. It can be a great opportunity for them to check your work and point out any areas that may need to be addressed. If you prefer, you can then decide to fix those issues yourself and save some of your hard earned cash, or you can have the roofer attend to those issues.
Roofing inspections can prolong the life of your roof by helping you to get to any problems while they are still small problems. It is much easier to replace a few shingles on your roof than it is to replace a big chunk of drywall due to a leak.